The Perfect Bed For Your Fur Baby
Rocking to sleep is more comfortable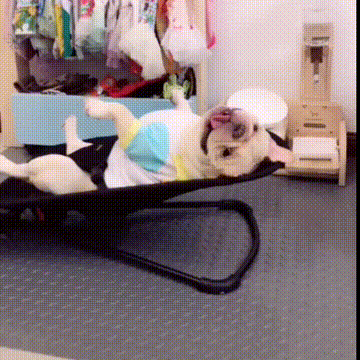 EASES ANXIETY
Our Shake pet bed was designed to be a safe haven for your fur baby. The shake and surround creates a sense of security and helps relax and soothe the nervous system, which allows your pet to calm down faster and relax more easily.
 EASES PAIN & CORRECTS POSTURE
ForeverLive shake bed support your pet's neck and spine while they sleep. In addition to that, super soft reduces muscle and joint pain. It's like sleeping on a cloud of sweet dreams for your fur baby.
 VERSATILE DESIGN
Whether your fur baby likes to sprawl out or nestle in, our specially designed can act as a pillow or give them somewhere to hide and feel more secure than ever before.
Material: Polyester. Environmental ABS, Felt
Weight: 1.55kg
Suitable for pets up to 12.5kg
Slowly adapt, after repeated two or three times,They will slowly climb up to sleep by themselves Or use food to guide" is also a good choice,This rocking bed is very easy to take care of,The net cover can be removed for cleaning And it's breathable
Dogs will be very comfortable in summer
Convenient storage

Three gears can adjust the height



High-Quality Product & Dimensions ★★★★★
Due to its weight & volume, shipping time will be longer than standard shipping, it will take about 30-40 working days to arrive, your understanding will be greatly appreciated.